10-Year Limited Warranty
Description
You've heard of the mattress in a box, but have you heard of Serta Spectrum? The Serta Spectrum is the perfect option for those who want convenience, but aren't willing to sacrifice on comfort.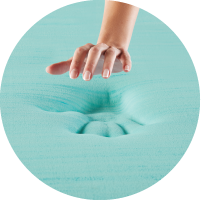 CoolTwist™ Gel Memory Foam
Cooling gel is infused directly into a breathable foam designed to promote airflow and heat dissipation.
*Only available in 7" Firm & 8" Medium models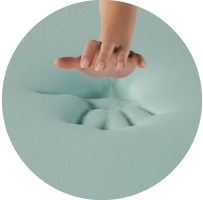 DuraCool® Gel Memory Foam
This premium, breathable memory foam is infused with a touch of gel for a luxurious feel that helps provide pressure point relief. Plus, it works with the other mattress layers to promote airflow and reduce heat build-up.
*Only available in 10" Plush model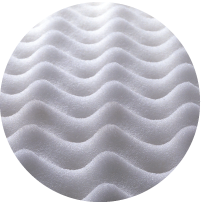 ComfortAir Foam
Highly breathable comfort foam that helps create a plush feel while still providing great support.
*Only available in 10" Plush model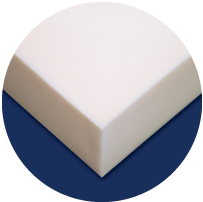 SertaPure® Foam Core
Foam support system designed for all-over body support and long-lasting comfort.
We suggest applying baking soda to the soiled area, let stand about 15 minutes, vacuum and repeat as needed. Air the product out as much as possible.
We do not recommend applying liquids to the product. Applying liquids may stain the fabric and make the soiled area worse. Moisture or chemicals applied directly to the mattress can cause premature breakdown of the foam and damage the product.
In order to protect your mattress from stains and spills, we highly recommend using a mattress protector. This will also help with the overall health and lifespan of your mattress.